This article is written from the real world point of view.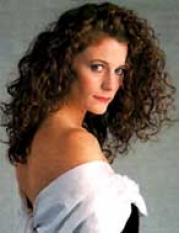 Geraldine Margaret Agnew-Somerville (born 19 May 1967) is an Irish-born British actress who played Fiona Douglas in Survivors. She is best known for her role as Penhaligon in Cracker and as Harry's mother, Lily Potter, in the Harry Potter film series.
External Links
Edit
Ad blocker interference detected!
Wikia is a free-to-use site that makes money from advertising. We have a modified experience for viewers using ad blockers

Wikia is not accessible if you've made further modifications. Remove the custom ad blocker rule(s) and the page will load as expected.